New trends and topics have evolved in the field of public administration as a result of technological improvement and the complexity of societal issues growing. One rigorous approach for understanding these trends and their impact is content analysis. In this blog post, we will explore some of the trendy topics in public administration and how content analysis can shed light on their significance.
Digital governance: The rapid advancement of technology has transformed government-citizen interactions and public service delivery. This shift has created new challenges and opportunities that require in-depth exploration. Issues such as privacy, security, and equity in the digital realm have become critical concerns that researchers are striving to understand and address. By exploring digital governance, researchers aim to contribute to the development of effective strategies, policies, and frameworks that promote transparency, accountability, and inclusivity in the digital age.
Kondori, F., & Narges & Rouhani, S. (2021). Presenting a conceptual framework for digital judicial transformation for digital governance. Journal of Public Administration, 13(3), 593-620.
https://web.archive.org/web/20211112082908id_/https://jipa.ut.ac.ir/article_83029_5fa0ca9da7bd778a0cc81fada6c9a645.pdf
International public administration: In the field of international public administration, several trending themes and issues have garnered significant attention. Additionally, there is a rising focus on inclusive governance, with an emphasis on diversity, equity, and inclusion in public administration practices. Content analysis assists researchers in International public administration by systematically analyzing various forms of communication, such as documents, reports, speeches, and media coverage, to uncover emerging trends, identify challenges, and highlight successful practices.
Kovac, P., & Jukic, T. (2016). Development of Public Administration and its Research in Slovenia through the Lenses of Content Analysis of the International Public Administration. Int'l Pub. Admin. Rev., 14, 75.
https://heinonline.org/HOL/LandingPage?handle=hein.journals/cepar14&div=9&id=&page=
Policy analysis and evaluation: Researchers are increasingly relying on content analysis to advance policy analysis and evaluation, as it provides valuable insights into policy issues, public sentiment, and stakeholder perspectives. Policy analysis and evaluation are essential as they offer a systematic and evidence-based approach to assess the effectiveness, efficiency, and impact of policies, enabling informed decision-making and driving improved governance.
Stefanescu, C. A. (2021). Sustainability reporting in the public realm—trends and patterns in knowledge development. Sustainability, 13(8), 4128.
https://www.mdpi.com/1063694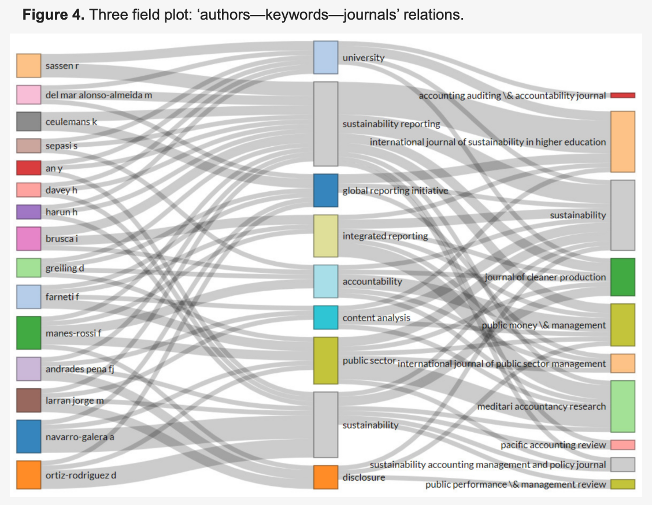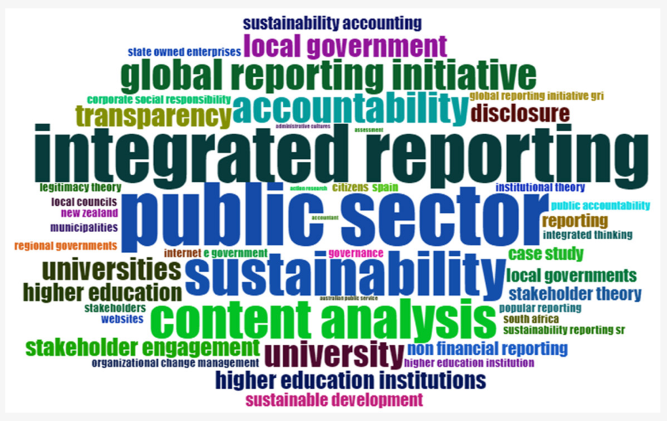 (Source: Stefanescu et al's article)
Public sector innovation: Public sector innovation is crucial for researchers as it offers avenues to address complex societal challenges, create significant societal impact, bridge the academia-practice gap, and build resilient governance systems. Moreover, it allows researchers to anticipate future challenges and opportunities, facilitating proactive adaptation and the development of citizen-centric governance systems that foster sustainable development and positive societal change.
Sucupira, G., Saab, F., Demo, G., & Bermejo, P. H. (2019). Innovation in public administration: Itineraries of Brazilian scientific production and new research possibilities. Innovation & Management Review, 16(1), 72-90.
https://doi.org/10.1108/INMR-03-2018-0004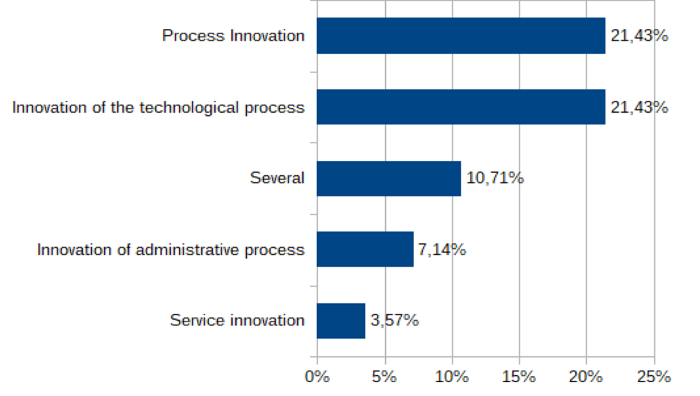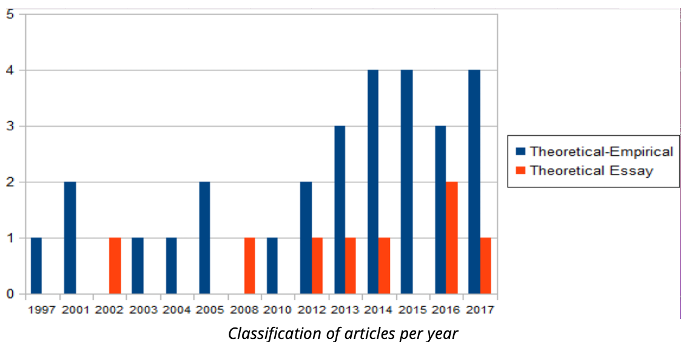 (Source: Sucupira et al's article)
Media coverage of public administration: In recent years, there has been a noticeable trend towards increased scrutiny and coverage of public administration issues by the media. Media coverage has the power to shape public perception of government institutions, policies, and public servants, thereby impacting public trust and engagement. Researchers recognize the need to understand and analyze media narratives, news articles, and investigative reports to gain insights into how media coverage affects public attitudes towards public administration.
Chavez, M., Whiteford, S., & Hoewe, J. (2010). Reporting on immigration: A content analysis of major US newspapers' coverage of Mexican immigration. Norteamérica, 5(2), 111-125.
https://www.scielo.org.mx/scielo.php?script=sci_arttext&pid=S1870-35502010000200005