Ever since the COVID-19 pandemic, people's lifestyle and corporate activities have undergone a significant upheaval.
Scientists developed various vaccines to lessen the virus's negative effects on our health and way of life. So what are people's attitudes toward the vaccines?
What are different vaccine sentiments like on social networks? To address these questions, research team led by Gao collected posts from the social media platform Weibo with the help of data mining, and explored the public attitude towards the vaccine on the DiVoMiner platform. Here are some of the results.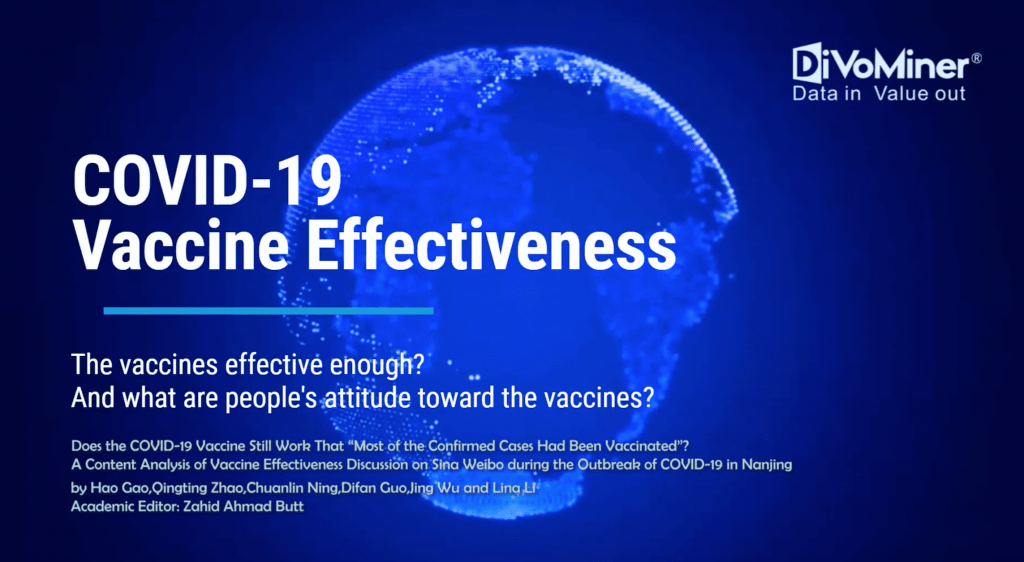 #DiVoMiner #ContentAnalysis #QuantatitiveContentAnalysis #Socialsciences #Statisticalanalysis #Datavisualization #Coronavirusresearch #COVID19 #covid19vaccine