DiVoMiner®
The New Way to Do
Content Analysis
Professors and Students
Publish FASTER and BETTER
Design, conduct and visualize your research on DiVoMiner® platform. 
All in ONE SIMPLE TOOL
DiVoMiner®
One-stop solution for AI-powered
content analysis and data mining
Design, conduct and visualize
your research FASTER and BETTER
How DiVoMiner® can help you
Begin the initial steps in your data analysis by using DiVoMiner® to explore and visualize data with AI-powered method such as web mining and NLP algorithm models.
Validate coders consistency and quality in our automatic reliability testing system.
The platform has in-built machine coding mechanism, to automatically code the data based on the coding scheme. Thereby saving 80% of your time on repetitive labor work…
Present analysis results with a variety of visualization tools, such as word cloud, radar charts, scatter graph, heat map and Sankey diagram.
Teaching & Presentation
Facilitate the teaching of concepts and procedures of content analysis, with step-by-step informative guides and rich detailed tutorials.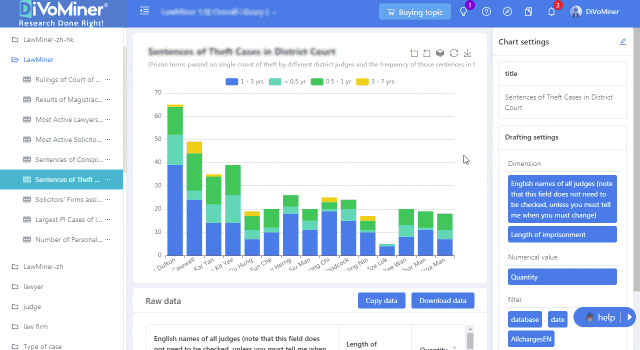 Easy to Learn
Easy to Teach
Design, conduct and present your research on DiVoMiner® platform. You can also learn how to do content analysis step-by step.
Teachers and professors can easily teach and demonstrate the method of content analysis, with examples and different scenarios.
Learn Content Analysis
Learn how to do content analysis
with our step-by-step tutorial

Our award-winning professors have designed the most easy-to-use content analysis guide for students and researchers
" DiVoMiner® is my first choise for content analysis. Thank you DiVoMiner® for your technical support! "
—
A teacher from Hong Kong Baptist

University

"The epidemic in the past two years made it impossible to distribute questionnaires on the spot. So I have to change my research questions and research methods, and  do content analysis online… DiVoMiner®  not only solved my problems, but more importantly, it helps college students and researchers to better engage in research and problem-solving. Academics is the leader in promoting social progress. DiVoMiner® is a great and groundbreaking product."
–
A student on Zhihu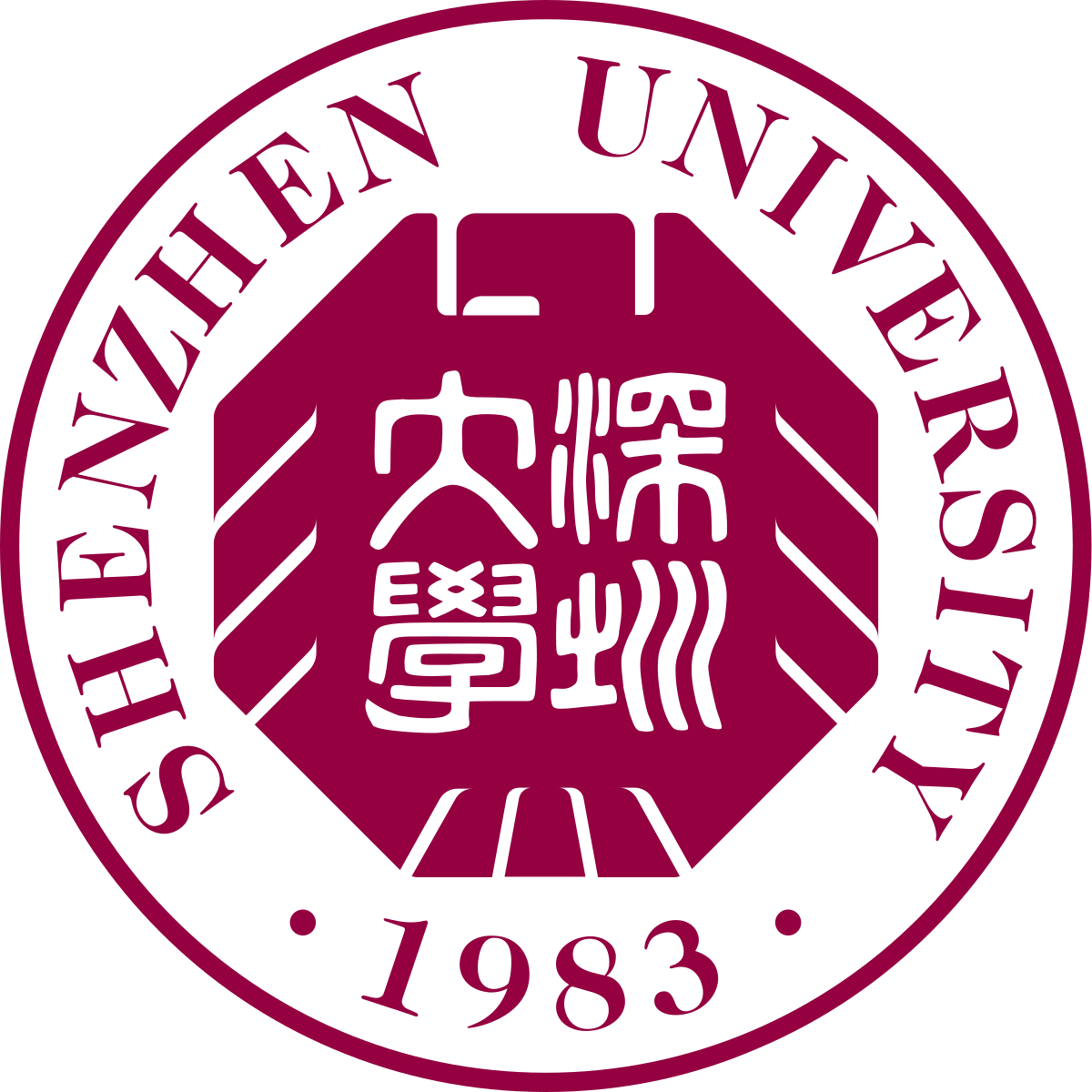 "Processing data in quantitative research is one of the key difficulties faced by many of our students. DiVoMiner® can solve our problems very well, and it is very helpful for the efficient output of research. The platform is a powerful research tool"
—
A teacher from School of

Communication

, Shenzhen University
Structured Workflow 
The platform is degined with a streamlined workflow, easy for users to understand, to use, and to teach.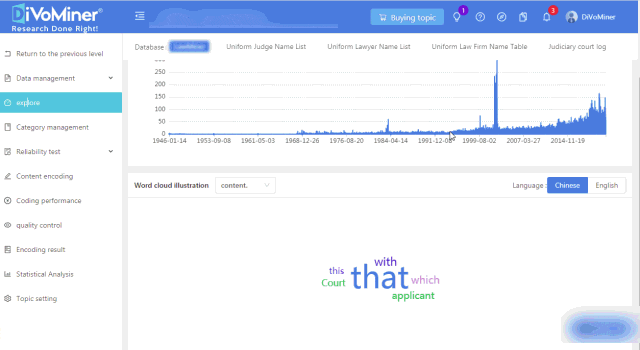 Let's Get Started
Ready to Start Your Research Project?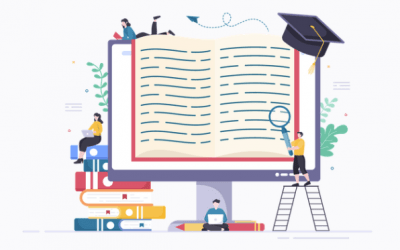 Health Communication Zhang, W., Zhou, F., & Fei, Y. (2023). Repetitions in online...